Year 5
Meet the team...
This year the Year 5 team will expand as they grow from 2 classes to 3. As a result, there is a number of new staff as well as some familiar faces. Mr Cook will continue in Year 5 with Class 5C and will be supported by Mrs Sallam. We will now see Mrs Skilton transfering from Year 4 into Year 5 and she will teach Class 5S and will be supported by Mr Malik and Ms Shabir. Finally Year 5 welcomes Miss Keegan from Year 6 and she will teach 5K. She will be sharing the class with Miss Leach, who will teach one day in 5K. Mrs Roberts and Mrs Matharu will support in 5K.
Our Year 5 Team...
Autumn Term Topic...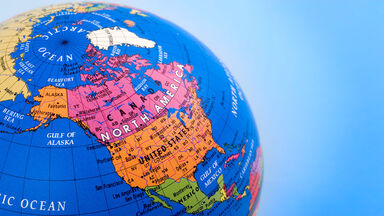 North America
North America is a vast continent that encompasses a number of huge countries.  The children's studies will begin by looking at different locations (cities and countries), time zones and then mapping the different types of biomes and land uses across the region. Following this, the children will study the climate data from across North America before creating a study of the way people live in this vast continent.
Important information...
Lineham Farm...